Heading off to university
If you're heading off to university for the first time we know it can be daunting, that's before adding a gluten free diet into the mix! We've highlighted some important tips for what could be the first time cooking gluten free away from home.
Make sure you sign up for our Moving On Pack for lots more tips.
Be prepared
How to store gluten free food properly in a shared kitchen is the first step in making your food safe.
Try and get your own cupboard to store your food
If this isn't possible use the top shelf, same goes for the space in the fridge
Use sealable containers, they're a great way of keeping your food from cross contamination
Keep your butter and other possible shared items separate, put it in a sealed container or put a label with your name on it.
just a crumb of gluten containing bread can cause intestinal inflammation
Whilst cooking
Wipe surfaces down before you start
Sharing pots and pans is absolutely fine, as long as they're properly cleaned
Toasters are a hot spot for possible cross contamination try using a toaster bag
If you're baking use separate flour sieves or strainers just to be safe
To make sure you're buying the right foods for your diet, check out our labelling guide or members can download our food checker app and barcodes to see if it's the right food for you. If you're not a member, join today and access loads more benefits.
Once you've mastered shopping for the right food, storing it safely and have your kitchen area ready to go why not give these recipes below a try?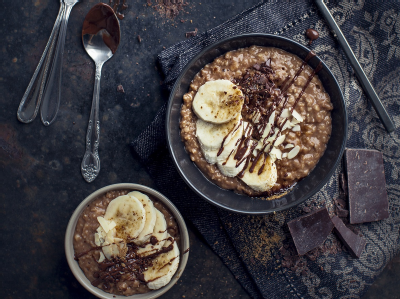 Breakfast
Fancy something a little more interesting than cocoa pops, jam on toast or plain porridge?
Lunch/Dinner
Easy to make for one if you're cooking solo, or cook a batch and eat it in the next couple of days
Snacks
Savoury snacks for when friends are round or sweet ones for a movie night!
Further support
If you or your house mates need further information on coeliac disease and the gluten free diet check out our website, or contact our Helpline on 0333 332 2033.